About The Website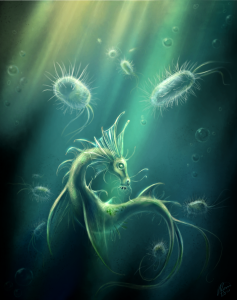 This website is all about the intersection of biology and technology. It seeks to educate and inspire in equal measures. We live in very exciting times and they are getting more exciting all the time! Synthetic biology and genetic engineering will be important game changers over the course of this century and thus knowledge about them is valuable for people of any background. An important hurdle for these technologies is public acceptance, this acceptance can only come through education – and that is the real goal of this site.
There are other websites with similar premises to this, however 'The Synthetic Bestiary' is unique in a few ways. Firstly, this website is run independently of any organisation or funding body. There is no fear of some hidden agenda here and my biases are listed clearly below. Secondly, this website pulls together a wide range of fields which engineer biology, rather than just one or two. This multi-topic approach gives you a better view of the bigger picture than most other websites provide. This also makes the website useful for people working in the field themselves, as it may introduce them to useful (yet topically far away) ideas. Finally, this website does its very best to avoid being dull. This technology is exciting and interesting and people should see it that way. Sadly most resources that exist are currently either dull, scientific, or (on the other end of the spectrum) sensational. This website aims to capture the excitement and hype without forsaking the facts.
I hope you enjoy your time here and that you share these interesting stories and discoveries with your friends!
About The Author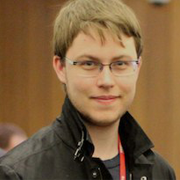 This website is maintained (and was created) by Myles O'Neill. I am very passionate about biology and biotechnology, hence the creation of this site. My dream is to one day create a synthetic biology company to make the world a better place. Other interests of mine include: travel, philosophy, entrepreneurialism, dark humour, internet culture, devil's advocacy, programming, esports, film, music, art, and design. I have a background of work in Cross-Disciplinary Learning and Zombies.
You can find me elsewhere on the web too. Feel free to contact me.
Declaration of Biases
Declarations of bias are very important and sadly not very common. To do my part, here is a rough declaration of 'biases' which may affect the content on this site. Of course I endeavour at all times to keep my biases out of my writing. I try my very best to make sure all articles are impartial and accurate.
I am not employed by any organisation involved with Biotechnology. (2012-Present)
Views:
I am pro-genetic modification and believe it is good for the world. That is not to say that it can't be misused, but I strongly believe the best way to avoid misuse is to increase funding to scientific studies of GM technologies and to further educate the public about the real facts behind these technologies.
I self identify politically as Centrist/Left-Wing, Progressive, and Futurist. I am not religious.
Demographic Information:
I am Male, Caucasian, and 23 years old.
I am a dual citizen of the USA and Australia, I currently live in San Francisco.
I recently graduated from a Bachelor of Science (Advanced) (Honours) at the Australian National University, with majors in Genetics and Computer Science. My honours thesis was on epigenetic regulation of ribosomal protein genes in honey bees.
Other Acknowledgements
The website's logo includes the artwork 'Draco Primordialis' by Kaytara which is used with permission.
The advertisements on this website are provided by Google Adsense, they are used to help pay for the cost of hosting this website.